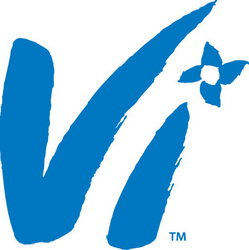 Classic Residence by Hyatt, a national developer, owner and manager of quality senior living communities, unveiled its new company brand name, Vi (pronounced VEE). Classic Residence by Hyatt's continuing care retirement communities (CCRCs) will be branded as Vi, while rental communities will change their names to Classic Residence, a Vi Community. The name change will take place throughout the summer and leadership, management and day-to-day operations of the company and all of the communities remain unchanged.  The new name, derived from vida – the latin word for life, represents life and the opportunity for a better quality of life in the communities the company operates according to the announcement.
"Our new identity reflects what our communities are all about — health, happiness and vitality," commented Randal J. Richardson, President of Vi. "In addition, the name Vi captures the environment and experience we offer residents, and signifies our continued dedication to providing communities and services that enhance the quality of our residents' lives."
The expectations of today's older adults were underscored in a new study of Americans aged 65 and over commissioned by Vi. According to the Vi Next Chapter study, more than four out of five seniors (82%) feel they have "so much to look forward to" in the next chapter of life, and 83% say they "feel younger than they are."  The Vi Next Chapter study found that 81% of Americans over 65 have a different vision of their retirement from that of their parents. Almost nine out of 10 (86%) say they want their retirement to be more exciting and more active than their parents' retirement, while almost all (98%) say retirement "can and should be a fun experience." Conversely, a scant 6% look to their parents' retirement as a guide for their own future.