Wyndham Homes, a developer of residential communities in Westchester County, New York and New Haven County, Connecticut, was selected by the Home Builders Association of CT to receive a top HOBI award, Best 55+ Community, for Chatfield Farms.  Each year, the prestigious HOBI Awards program recognizes outstanding construction technology, innovation, and sales success in the Connecticut home building industry. Chatfield Farms was chosen from more than 200 state wide entries and won the highest award as 2008 Community of the Year and Best 55+ Community.  Wyndham broke ground last June on a 10,000 square foot clubhouse, The Fieldstone Club at Chatfield Farms, which also won a national Best of 50+ Housing Award for Best Clubhouse Design.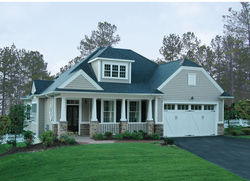 According to Home Builders Association CEO William H. Ethier, "We were impressed with Wyndham Homes' trademark Flexibuild System which offers Chatfield Farms homebuyers extraordinary choice to customize the exterior and interior of their homes. Unlike any other builder, Wyndham offers a Flexibuild Allowance, which is included in the sales price, and can be used for whatever exterior and interior homes features a buyer wants to choose."
For more information, click here.